It's A Disaster
(2012)
Written and Directed by: Todd Berger
Starring: Julia Stiles, David Cross, Rachel Boston, America Ferrera, Blaise Miller, Erin Hayes, Kevin M. Brennan, Jeff Grace
My Rating: 7.9
Worth: Renting, 2 hours, full attention
Clairometer: Mathilda
STOP. DON'T LOOK UP ANYTHING ABOUT THIS MOVIE. JUST WATCH IT.
My method for selecting movies to watch is trailer-viewing on The Internet Movie Database, putting what looks good into my "watchlist" and, of course, watching it later.
It's A Disaster
recently came on Netflix, and when Netflix and my watchlist collide... I watch! That obvious process being said, I had entirely forgotten what the film entailed; and not knowing made it that much better.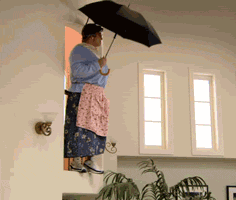 I think I may be biased as to how fabulous this movie is. It is exactly my type of humor: unexpected, dry, smart, and at times, barely there. There is excellent character development, a well-established tone, and an acting gold mine. But then again it could just be my love of David Cross (cough* biased *cough cough).
This film is like M. Night Shyamalan and Emma Thompson at the 2014 Golden Globes collaborated. It's full of plot twists and confusing but hilarious drunken stunts. For the most part, I didn't see jokes coming but when I did, they delivered. You may not laugh out loud. You may be slightly disappointed when it ends (or how it ends). But in the words of Oscar Wilde (probably) it's about the journey, not the destination. Actually it's most likely a Nigerian Proverb. Everything wise is a Nigerian Proverb.