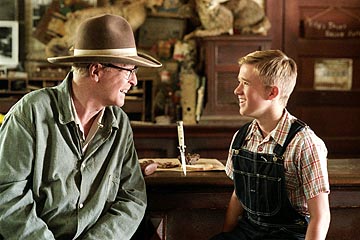 So this has turned into a romantic comedy blog. Thank God Nancy Meyers is still working (#theintern). I have watched two rom coms worth mentioning (and loads not worth mentioning -
Sex Ed,
oh adult Haley Joel Osment, how I wish you were still Walter-esque), and my snarky thoughts on both are as follows:
1.
Two Night Stand
(2014)
**ignore the cheeseball trailer
Starring: Analeigh Tipton, Miles Teller, Jessica Szohr, Scott Mescudi
Written by: Mark Hammer
Directed by: Max Nichols
My Rating: 7.1
Clairometer: Erin Brockovich
Worth: a couple of hours of mostly paying attention. I don't think you'd be angry if you clicked buy for a $4.99 On Demand rental.... but no need to buy an HBO subscription.
As with the next movie I discuss, I like this movie for its original premise. A blizzard sticks these two in a room together for a weekend, after they had a one night stand. If this were a worse movie, that sentence would be sufficient information. But as the goddess known as Lake Bell once said, "You watch romantic comedies for the middle, not for the beginning and ending." This movie isn't dependent on the answer to will they, won't they. It's a movie devoted to the genuine thoughts of people who just graduated from college (the word millennials makes me want to barf). Do you hold out for the perfect job? What do you do with a BS (Bachelor of Science or Bull Shit - your choice) degree and no real plan? Why is it so hard to have a productive conversation with someone you are sleeping with about sex? The wall of snow forces these two characters to breakdown the answers to these questions.
For those of you who saw
Fantastic Four
and are morning the loss of the intelligible Miles Teller - watch
Two Night Stand
, then watch it again, then maybe
Whiplash,
but only if you have cool neighbors. When I watched this movie I told my boyfriend that Miles Teller reminded me of a young Tom Hanks. He responded that Miles Teller is the poor man's Shia Labeouf, because society can't handle his weirdness. I'm not entirely sure how that is relevant, I just thought it was funny.
2.
Take Care
(2014)
**watch it without knowing much about it.
Starring: Leslie Bibb, Thomas Sadoski
Written and Directed by: Liz Tuccillo
My Rating: 6.3
Clairometer: Mathilda
Worth: Absolutely no more than half of your attention. I may or may not have "studied" for the Bar with this on in the background. As far as paying for it goes - it's on Netflix, but hurry and watch it before Netflix loses all its contracts with decent distribution companies!
This premise is similar to
Two Night Stand
but slightly more intricate. The main character, Frannie, gets into a car accident and needs someone to take care of her while her bones heal. She winds up soliciting her ex-boyfriend. That alone doesn't sound that great I know, but the reason he agrees is pretty good. And no I won't ruin it.
There's nothing particularly fabulous about the dialogue or the set or [insert film school term here]. Truly, I watched the whole movie because of the creative set up. The beginning is as slow as Frannie moves. The ending is predictable (recall Lake Bell's quote). But something about how these two ended up spending so much time together in an apartment, as well as their painful backstory completely intrigued me. I think
Take Care
will intrigue you enough to watch it too.